Shopping Center: Appraisal and Analysis
by James Vernor, MAI, Ph.D. and Joseph Rabianski, Ph.D.
Published by the Appraisal Institute, Chicago, 1993
Review by Stephen Traub, ASA
Copyright © 1993 Property Valuation Advisors, Newburyport, MA

IF YOU'VE OFTEN WONDERED how to take, make, but not fake a better guess at future income estimates; or how to determine the optimum size or shape for retail space; or how much parking really is enough, then the book, Shopping Center, is probably for you.
The book was -- according to the authors -- "written in response to ... proposals by the Appraisal Institute, [which] felt more needed to be known and shared about the analysis and appraisal of shopping centers."
Since not all aspects of shopping center valuation are standardized, the authors concede to some speculation on their part. Still -- recognizing there are many unresolved questions on the topic -- their aim is to provide practical advice on accepted methods of shopping center valuation.
Types of Centers
The authors state that shopping centers can be characterized by size, anchor (major tenant), product-type-sold, or distance-covered (time traveled) by its patrons. Shopping center categories -- based on typical size and maximum driving time -- include:
The Superregional Center, (800,000 S.F. with up to 30 minutes driving time).
The Regional Center, (400,000 S.F. with up to 20 minutes driving time).
The Community Center, (150,000 S.F. with up to 15 minutes driving time).
The Neighborhood Center, (50,000 S.F. with up to 10 minutes driving time).
Specialty shopping facilities include:
The Festival Center.
The Fashion Center.
The Off-Price or Outlet Center.
The authors also delve into newer trends in shopping facilities. These include:
The Power Center (a tri-anchor or larger development).
The Hypermarket (selling nearly everything -- from groceries to clothes, from drugs to general merchandise -- all under one roof).
The Warehouse Club (catering to members-only who typically bulk-purchase a wide range of goods at wholesale prices).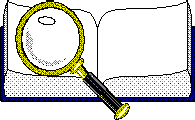 Competition
We're reminded that atmosphere and merchandising mix increasingly are becoming important. Today's successful centers blend shopping with entertainment. Affinity and compatability of tenant-type within and around the center are crucial as well.
Clustered competition (heavy concentration of similar, competing stores) can be a detriment. In certain cases, however, clustering of similar stores can be a benefit. In effect, clustering may create a consumer magnet. This phenomena is known as cumulative attraction. Beneficial clusters often will include auto dealerships, movie theaters, as well as restaurants.
Risks
The financial aspects of the shopping center rely heavily on the underwriter. With high vacancies and bankruptcies, underwriters are now focusing on greater equity requirements (more money down); reliable, current effective rents (this year's rents after concessions); and lengthy and durable leases.
Investors, on the other hand, tend to worry about the risks of a changing economy and changing demographics. To reduce the possibility of over-speculation investors will often use "saturation benchmarks". Simply, these benchmarks are the ratio of total retail Gross Leasable Area (GLA) to the total population within a given market area.
Controversy
Is a shopping mall only comprised of real estate (real property) value or is there a separate business value component? Both sides of this long-standing and heated controversy are heard. For those of you who are on the side of a separate business value, you will be treated to theories on ways to measure and extract this business value portion -- if you are so inclined.

Thumbs Up
The book also includes analysis of financial software, real estate taxes, and common area maintenance (CAM) charges. The scope and depth, combined with the ease of reading make this book useful both as a general read and as a reference work.
Nevertheless, some expert advice the authors received and gave was simplistic. For instance, a representative of an anchor store tells us: "Develop market rental rates by multiplying the store's ... sales by ... 3%. [After] expenses ... are subtracted, net income is then capitalized at 10% to derive a value estimate."
Why 10%? Why 3%? Though he may have been right, greater qualification or supportive evidence would have made his opinion more credible. Most of the expert advice, however, was on, or closer to the mark. Even experts with which I didn't agree presented plausible arguments in support of their view or advocated methodology.
The authors of this work have accomplished their goal of presenting a comprehensive and understandable guide to practical shopping center valuation. If for no reason other than the book is stocked with sound words and advice, ("Read all the leases," and "Any store size is all right, if it is not too big.") perhaps, therefore, you ought to think about shopping for it. Ironically, you won't find it at the shopping center though -- only mail order.
The book above is available on-line at Amazon Books.
Stephen Traub, ASA, the reviewer, is chief commercial appraiser for Property Valuation Advisors, 63 Hill St., Newburyport, MA 01950. He is a certified general appraiser in NH, ME and MA.
To contact the author of this review, e-mail to:

straub@shore.net or contact him at the address above, or call 978-462-4347.
| Great Real Estate Publications menu | Property Valuation Advisors front page |
---
Copyright © 1995 Property Valuation Advisors, Newburyport, MA. All rights reserved. Disclaimer
---