Senior Housing: Looking Toward the Third Millennium
by Arthur Gimmy, MAI
Published by the Appraisal Institute, 1998
Review by Stephen Traub, ASA
Copyright © 1999 Property Valuation Advisors, Newburyport, MA

Although redundancy exists between this book and the author's previous work, The Analysis and Valuation of Health Care Enterprises (1997), this work focuses on health care enterprises for seniors.
Growth in the elderly market is coming from the tidal wave of the baby boom generation. The book covers this historical progression and lists the top 25 owners of senior housing facilities.
Most elderly facilities concentrate on the 75 and over age group. The greatest population increase (as a percentage) has come from and will continue to come from the very old: those 85 and over. This segment is expected to grow from 3.5 million in 1995 to more than 5 million by 2005, a 41% increase. Moreover, seniors show a tendency to remain in their own homes as long as they can. Once a move to elderly housing is necessary, however, 80% choose housing within a 10-mile radius.
Prospective Payment System (PPS)
A new aspect of public sector, senior nursing care is called the Prospective Payment System (PPS). It is based upon the classification of 477 Diagnosis Related Groups (DRGs). An average cost is calculated for treatment of an illness and adjusted for local wages, patient mix, and urban or rural status. This average cost is the payment the hospital will receive regardless of the actual costs. The resultant incentive is for a hospital to reduce tests, treatments, and the length of stay. If a hospital delivers treatment at a cost below that assigned to the DRG, it may keep the difference. If it delivers treatment at a cost above that assigned to the DRG, Medicare will not pay the additional expense. This provides disincentives for excessive and unnecessary treatment and reduces administrative and investigative costs. Patients, however, are released "quicker and sicker". Therefore, this system has received both praise and criticism.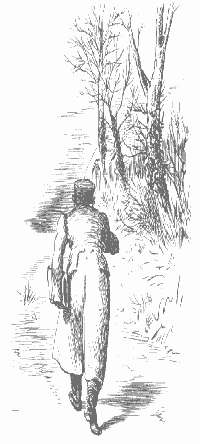 Nevertheless, the author explains the distinctions among facility types: skilled nursing facilities (SNF), independent living facilities (ILF), assisted living facilities (ALF) and continuing care retirement communities (CCRC). Among them, SNFs are often dreaded because of historic hospital imagery with antiseptic white walls and floors, institutional fixtures, and layouts driven by efficiency and regulatory requirements rather than resident comfort. Moreover, a significant number of nursing home stays end in death: 42% of first-time admissions die at the facility. The average length of stay at a SNF is 26 months for women and 19 months for men. Studies show that 75% of nursing home residents have mental health problems, yet most nursing facilities focus on treating physical ailments not mental ailments. Lastly, food service is perceived as another depressing element evoking images of TV dinner like trays with dollops of pureed food.
Assisted Living Facilities (ALFs)
Assisted living facilities provide as independent living as possible with only assistance with activities of daily living (ADL) as required. The average assisted living resident needs only about 45 minutes of assistance each day. ALFs strive to create a homelike atmosphere. Most units have private bathrooms and encourage residents to be independent and individualist. With a base monthly rent plus a fee-for-service payment structure, sometimes family members aid in tasks that would otherwise be delegated to facility staff. Thus, monthly costs are less than SNFs.
During the mid-1990s, assisted living was a $15.4 billion industry but will more than double by the year 2000. The number of regulations imposed upon ALFs are few at present, however, are expected to rise if industry leaders do not become more proactive. Still, niches such as Alzheimer's and special needs units are the fastest growing segments in the industry.
Independent Living Facilities (ILFs)
Independent living facility residents are typically six to seven years younger than residents of other elderly housing and are more healthy. Therefore, few support services are offered at ILFs other than building management and security. Thus, monthly rates are lower than ALFs.
Continuing Care Retirement Communities (CCRCs)
Continuing Care Retirement Communities are the most complex and the largest. Typically, all flavors of elderly housing are contained within one community. Residents are better off financially, since most facilities require a high entry fee. The entry fee is in part a form of insurance so residents needs will be taken care of for life. A useful list is included for checking facilities. Items include emergency call systems in bedrooms and bathrooms, storage for personal belongings, kitchenettes, and Medicaid and Medicare certification. One way to gauge the success of a facility is to conduct an evaluation of its users.
The layout of the facility also should be analyzed. One popular layout concept is unit clustering. Clustering can set up interconnected pockets of distinct "neighborhood" groups of residents. Each cluster may have its own color scheme and type of furniture in the common areas. To de-institutionalize the look of a facility, cleanable carpet can be substituted for antiseptic white vinyl floors. The author points to a NH facility, RiverMead in Peterborough, in which many of the walls are painted with murals of local scenes rather than with institutional white paint.
---
The Author Presents Case Studies of SNFs and ALFs

---
Lounge and activity rooms are considered essential common areas. Three types of common space are needed:
Retreat spaces allow residents to have privacy and solitude outside their unit. Libraries, gardens, and dens are all forms of retreat spaces;
Shared activity spaces allow active participation in or passive viewing of games, television, performances, or dining; and
Drop-in spaces make for easy casual and spontaneous social interaction.
Controlled outdoors spaces are crucial with Alzheimer's or dementia patients. For wandering residents, one solution is an interior courtyard with wandering perimeter paths. Bay windows, window seats, atriums, greenhouses, porches, gazebos, and arcades also can provide a connection to the outdoors.
Manager, Cheerleader, and Businessperson
Managers must be more than a landlord. The best managers will be part cheerleader, part teammate, and part businessperson. Managers must understand that facilities are about service as much or more as they are about housing.
Information is also provided about necessary staff levels per resident for various facility types including typical salaries. Financing and feasibility requirements are examined. Most real estate investors feel that elderly housing is a better investment than traditional real estate. The average return on investment for ALFs during 1995 was 12.60%, while CCRCs returned 10.7%. The book also examines average unit sizes, average lengths of stay, and median annual turnover rates. The median annual turnover rate at CCRCs is 13.2%.
Feasibility must consider the market area, demographic trends, competitive analysis, site assessment, and absorption and utilization forecasts. General economic indicators might include median or average home sale prices. Competing facilities may actually be listed in the local telephone directory. Directories of elderly facilities are listed in the book plus useful Web sites.
Following the preliminaries, the author presents valuation case studies of a SNF and an ALF. Since the SNF was older, the valuation relies only on the income and comparable sales approaches. The primary unit of measure was the adjusted price per bed.
The ALF case study relied on the cost approach also -- although for the purpose for which the valuation was performed, the income approach was given the greater weight. The book also provides a glossary of senior housing acronyms and terms with definitions, and an extensive bibliography of senior resources including associations, organizations, and state and national government agencies.
Although much of the material in this book is a rehash of the author's previous work, the redeeming features, however, are the updated information, the case studies, and the depth of information. If you are an occasional appraiser of small-scale facilities, the original work should suffice. If you want to become a "senior" appraiser (in all regards), however, admission to this added information will be worth the entry fee.
The book above, Senior Housing: Looking Toward the Third Millennium, is available on-line at Amazon Books.
Stephen Traub, ASA, the reviewer, is chief commercial appraiser for Property Valuation Advisors, 63 Hill St., Newburyport, MA 01950. He is a certified general appraiser in NH, ME, and MA.
To contact the author of this review, e-mail to:

straub@shore.net or contact him at the address above, or call 978-462-4347.
---
| PVM Spring 1999 story menu | PVM archive menu | PVM's intro page | PVA's Free RE Publication menu | Property Valuation Advisors front page |
---

Copyright © 1999 Property Valuation Advisors, Newburyport, MA. All rights reserved. Disclaimer
---